Automotive Make New Car Key San Francisco, CA - Safe Key Store
Be it small or big, a vehicle is a necessity these days, serving our different needs of transport. With advances in time, the size and shapes of the vehicles are also changing and so are the designs of their locks. As much as we think vehicles are safe and not many would try to steal a vehicle, this is far from reality. The real scene is something we might not want to picture happening to ourselves. Over a decade or more ago, protecting vehicles must not have been much of an issue, but with increased knowledge access to even common people, we are now faced with the question of securing and protecting our vehicles.
This is one among the many areas that Safe Key Store can help in! We've been touted as a dependable automotive locksmith service provider in San Francisco, CA area for over ten years now. Our auto locksmiths are trained specially to understand the structure of cars and vehicles. They work keeping in mind that operating car or vehicles is a fragile but complex affair. Their technical knowledge and practical skills will resolve your car or vehicle problems in no time.
You don't have to worry about whether whom you are hiring is trusted or not. We always keep the customer on top, your priorities matter to us, so does your privacy and safety. Moreover, we always try to adhere to the industry guidelines and standards. Safe Key Store also has mobile locksmith units to help our customers out anywhere within San Francisco, CA area.
Some of our automotive services include: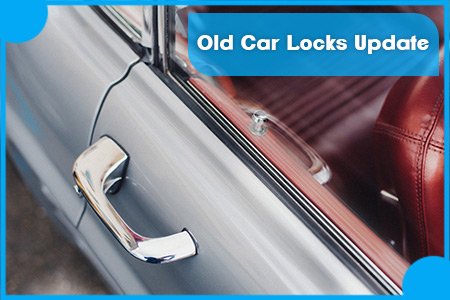 24/7 assistance with automotive issues
Timely car lockout help
Rekeying of car locks and ignition
Ignition repairs
Provision for high-security keys
Old car locks update
Installation of new and advanced locking mechanism
Key cutting services onsite
Replication of car keys
Transponder keys cloning
Development of high-security laser keys
Broken car lock repairs
Removal of broken keys
Trunk unlocking services
Apart from a full suite of auto locksmith services, we also make it our priority to assist you during emergency locksmith situations. There are times when due to poor quality locks, one might encounter problems like getting locked out of the car, especially with something inside the car, or in a totally strange and remote area. Or there are instances of keys getting broken within the lock and where access to your vehicle is completely restricted. In these cases, we'll provide you with an appropriate solution in minimal time so you can gain access to your car again. From rekeying your locks, to creating new car keys onsite, we can resolve a car lockout with little to no damage to your vehicle.
We also offer repair of your ignition switches and keys. But along with that, we specialise in developing high security car keys with complex designs and modern transponder car keys. Just like every other person on earth is different from one another, locks and their related problems also have different needs and requirements. Only a person specialised in a specific locksmith service can carry out the work efficiently. Some locksmith agencies may have the same workers for every type of locksmith service, be it automotive, commercial or residential. This fails to ensure efficiency and may lead to dissatisfactory service.
We charge only a reasonable rate to get your automotive lock issues resolved and we definitely are the most affordable locksmiths in town who can get the work done in the most efficient and trustworthy manner.
Any problem related to the locks & keys of your car or vehicle, we are the right people to call!