Locks Repair San Francisco, CA – Safe Key Store
A properly functioning lock is the first line of defense against unwanted intruders in your home or business premises. When such locks are worn out or hard to operate, it is crucial to change or repair it immediately. If you need an upgrade in security or locks repair service, don't hesitate to contact Safe Key Store. With more than ten years of experience, we have built a strong reputation in the industry, servicing a variety of commercial enterprises, as well as the residential market in and around San Francisco, CA.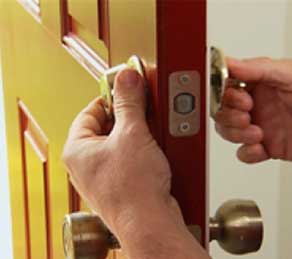 When do you need a lock change?
Have you moved into a new home/flat? Does your lock need upgrading? Have you broken your locks? These are some of the scenarios that require lock change service:
Damaged or Faulty Locks? Our Locksmiths can repair them:
Worn or rusted locks create a severe impact on home security. This is because such locks are easier to pick and break and are harder to open legitimately with a key when years go on. If you have had a break-in or robbery, you must replace your locks. A broken lock will put you at higher risk. For better security in the home, you must replace your locks if your keys are lost or stolen. Whatever the problem may be, we at Safe Key Store provide an extensive range of locks repair and replace service in and around the San Francisco, CA district.
Need locks repair after a break-in? We are here!
Unfortunately, despite security measures and vigilant protection, burglaries and break-ins do occur at times. If you have had a break-in or theft, you can call Safe Key Store. Our technicians at Safe Key Store can provide any break-in locks repair service at any time.
Proficiently repairing Broken Locks:
Due to constant use of locks over time, your locking mechanism may go nonfunctional. In such a situation, most people throw it away and go for a new lock. Never do this the next time. If your locks are broken or damaged, simply give us a call. Our expert team of lockmasters will scrutinize the locks' condition and report you whether it can be repaired or not. If we find it repairable, we proceed with locks repair service and guarantee the highest level of quality.
Call us now on 415-968-3942 for lock repair service and let us prove to you that we are the best in the San Francisco, CA community.